Real Body Julia
Real Body Julia
SSI Japan has launched a realistic love body sex doll with 1:1 proportions. That's right, this is a life-size love doll!
The Real Body Julia has quickly gained popularity in Japan. Not just because this is a love doll of actual size, also because the doll is sculpted after the body of one of Japan's best and most famous porn stars: Julia Kyoka.
Her slender waist and large breasts (especially for Asian girls) are a joy to the eye, and they feel fantastic too.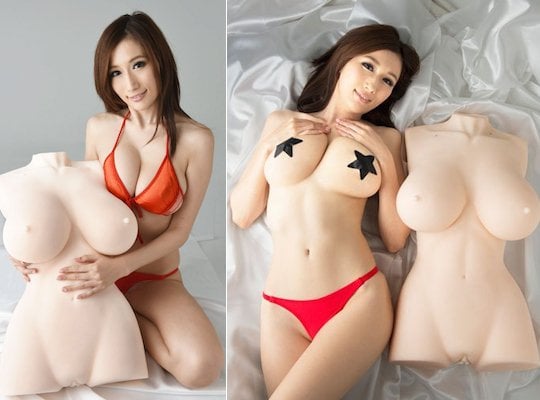 The body of the love doll is an exact copy of Julia Kyoka's physique. Julia was born in 1987, and started making adult movies in 2010. She has become one of the most famous and best paid Adult Video (AV) stars in Japan.
Julia is gaining popularity outside of Asia too, and was already involved in the design of various sex toys.
Two tunnels
Real Body Julia has two tunnels. They are connected, which makes it very easy to rinse them with water.
The vaginal and the anal tunnel both have a very stimulating structure.
The image below shows how the tunnels are connected.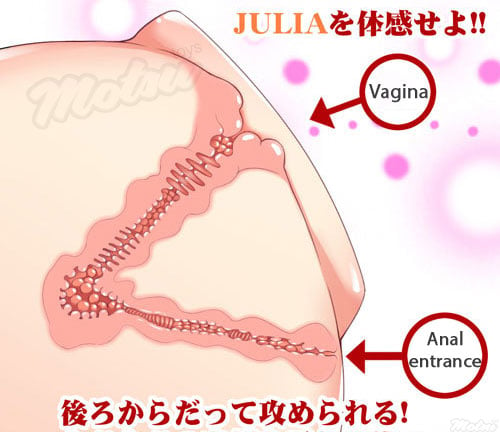 Real Body Julia Product Details
Real Body Julia weighs 20 kg, and is 65 cm long.
Her chest measures 101 cm, and her waist is 55 cm. Julia's signature can be found at the lower end of her leg.
Real Body Julia comes with a beautiful poster of this porn star.
The torso is solid, so you don't need to fear any possible leaks, like with inflatable dolls. She will lay down well and stable, while her back looks hot too!
Her 20 kg weight and life-size dimensions make for an incredibly realistic experience.
This doll by SSI Japan has been imported by us straight from the land of the rising sun - and is not for sale anywhere in Europe.
So order Real Body Julia today, from Motsutoys
Informations complémentaires
Vous pourriez également être intéressé par le(s) produit(s) suivant(s):